Happy Good Friday!
I have crown molding on the brain and will start (with the help of my dad and brother) the daunting crown molding project tomorrow in Henry's new room.
In the mean time I wanted to tell you (again) about my love for anything that grows vertical on a wall.
Back in November of 2010 I blogged about my obsession of
vertical gardens
.
My love affair continues with
Staghorn Ferns
.
I have been admiring them for awhile now.
I love them in large groupings like the ones on this patio.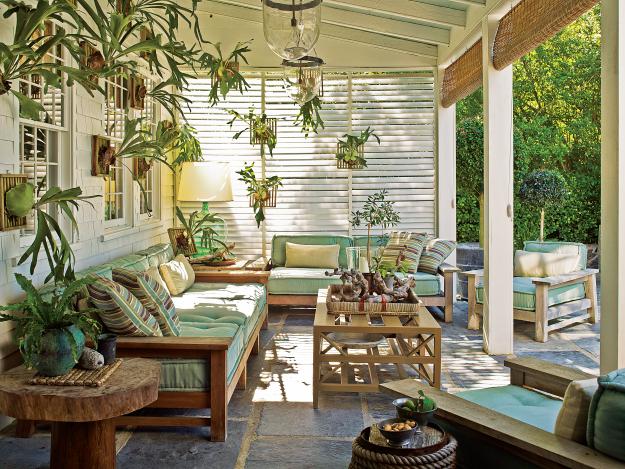 They look good all by themselves too.
How about indoors on some interesting driftwood?
They can be mounted on pallets.
Here is a tutorial.
You just need fishing line and some moss.

Here's my new Staghorn.
He's going in the new Man Cave (I think?).
It's like having a living rack of antlers on the wall, except Bambi's mother wasn't harmed in the hanging.
To see other vertical gardens I've made and blogged about go
here
.
Thanks for checking it out.
Happy Easter!